Norwich Reservoir Dam, Norwich (2018)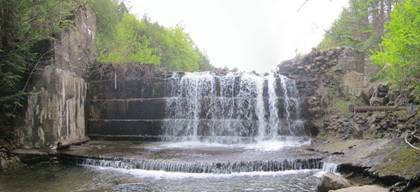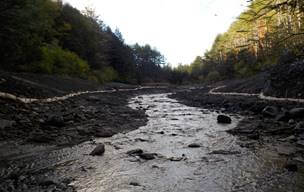 This concrete dam was built in 1928 as a water source but became obsolete in 1981. The removal project – which included removing the concrete dam, 758 truckloads of accumulated sediment, and in-stream habitat reconstruction – was completed by the Connecticut River Conservancy, which worked with the Norwich Fire Department. With the dam gone, native Brook trout and other aquatic wildlife can freely move throughout the entire river system from the Connecticut River to the headwaters (a total of 43 miles).
The project was funded by the Vermont Ecosystem Restoration Grant, the New Hampshire Charitable Foundation, Vermont Fish & Wildlife, Patagonia, Trout Unlimited, American Rivers, and the Norwich Conservation Commission.