Montague Dam, Thetford (2022)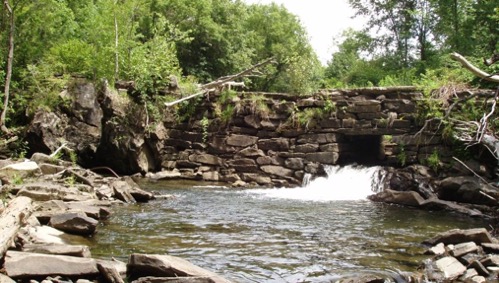 The Connecticut River Conservancy led the removal of the Montague Dam in Thetford.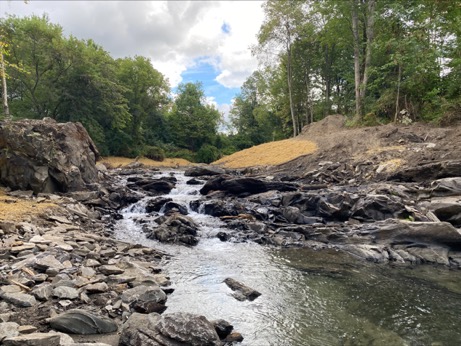 Located on the falls upstream from the Route 113 bridge in Post Mills are the remains of the Montague Rod and Reel dam, which formerly powered a factory that manufactured fishing rods until 1933. Due to its historical significance, a portion of the stone structure was left intact. The concrete portion of the dam and the sediment were removed so that enough of the river channel could be restored to allow fish passage and reduce risks of flooding and erosion damage to nearby properties.
Photo credits: The Connecticut River Conservancy