Mill Brook Dam, West Windsor (2018)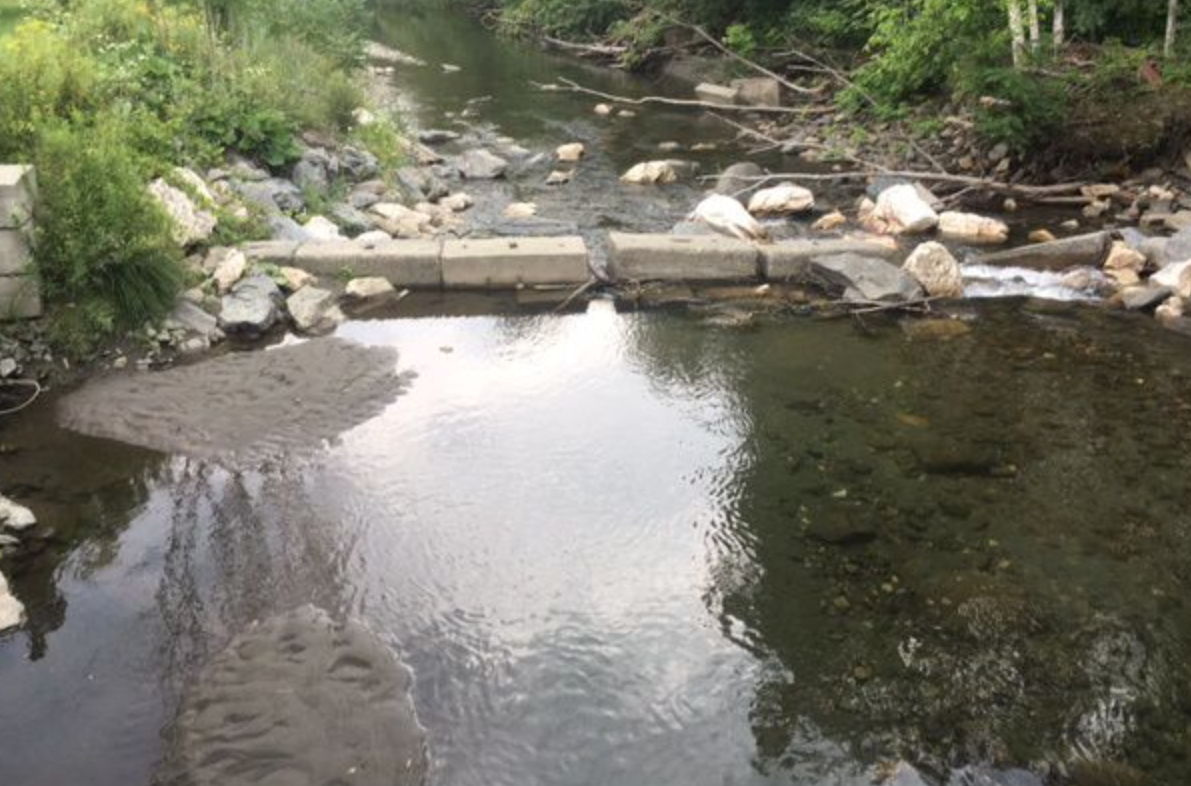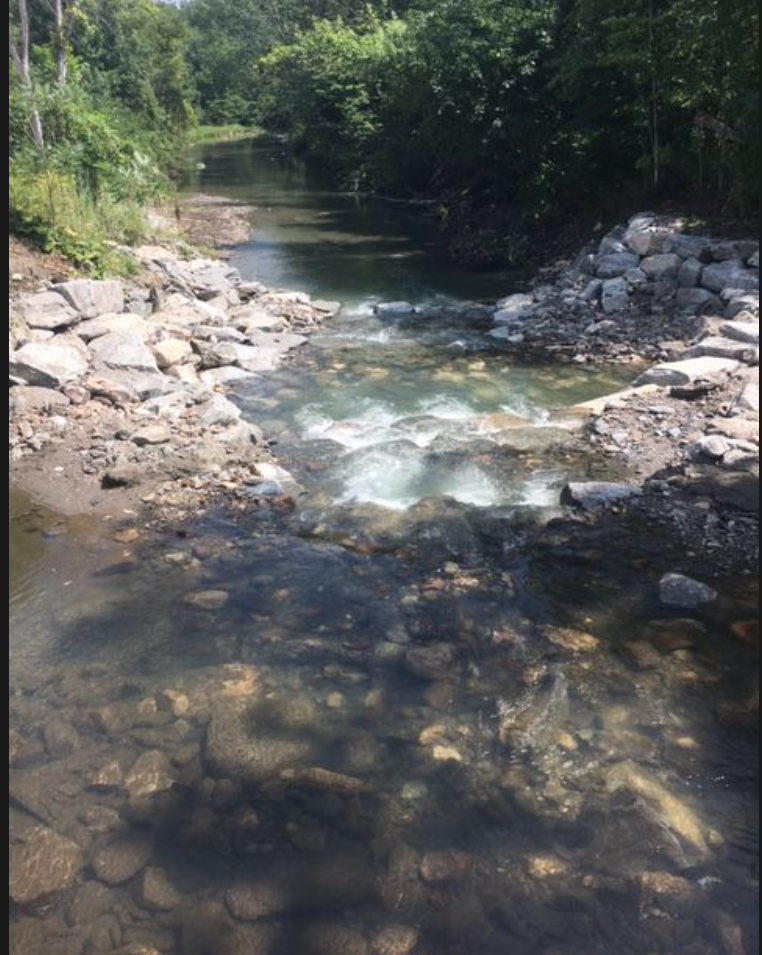 The Southern Windsor County Regional Planning Commission (SWCRPC) and the Connecticut River Conservancy (CRC) removed a dam on Mill Brook in 2018. The concrete dam, which was originally built to impound water for snowmaking withdrawals at the Ascutney Mountain Resort, was removed and replaced by a series of instream rock weirs (or steps) to allow for fish passage and at the same time ensure capacity for firefighting withdrawals (it was located behind the West Windsor Volunteer Fire Department on Rte. 44 in Brownsville, VT.).
The dam removal opened 26 miles of habitat to fish (including native brook trout), improved water quality, and reduced water temperatures.
Funding for this project was provided by the Vermont Department of Environmental Conservation's Ecosystem Restoration Program (ERP), the Vermont Department of Fish and Wildlife via a Watershed Grant, the U.S. Fish and Wildlife Service's National Fish Passage Program, and the High Meadows Fund. CRC hired the Intervale Conservation Nursery of Burlington, VT to help restore the site with native tree and shrub plantings post-removal.