Crosby Brook Dam, Dummerston (2019)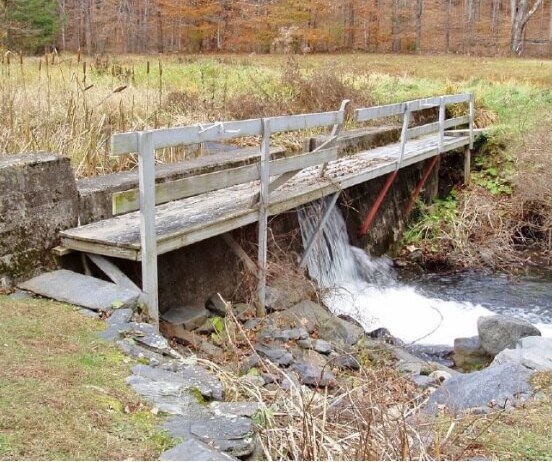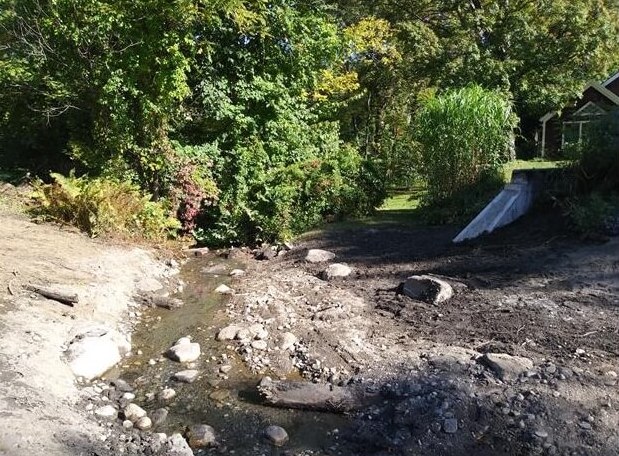 Crosby Brook Dam (known as the Vaughn-Johnson Dam) was built in the 1940s to create a swimming pond. It was removed by the Connecticut River Conservancy and partners in 2019.
Crosby Brook is one of a number of waterways in Vermont classified as impaired, which means stormwater doesn't naturally soak into the ground. Instead, there is an increased flow of water during storm events that is often contaminated with pollutants. While removing the dam did not get the brook off the impaired list, it resulted in improved water quality and lower temperatures, making it more conducive for brook trout.
Read more about the dam removal in the Brattleboro Reformer.