Crooked Creek Dam, Colchester (2022)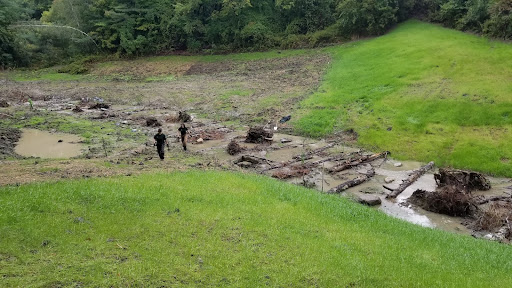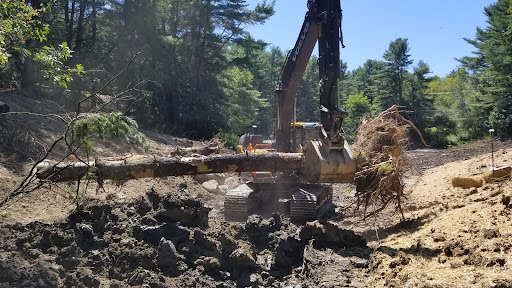 Crooked Creek was dammed around 1950 to create a farm pond, impeding the natural flow of water toward Lake Champlain's Malletts Bay. Below the dam, the creek was incised and rarely accessed its floodplain. Vermont Land Trust, now one of the owners of this land, worked to remove the earthen dam and restore the former impoundment with headwater stream and wetland features.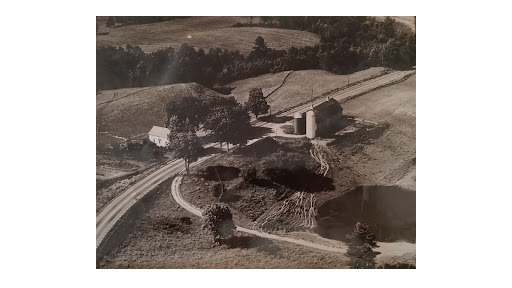 Central to the restoration design was a "Stage Zero" stream valley, a broad flat valley that provides space for the stream to move and braid without constraint. Ten log weirs, each consisting of two tree trunks with intact root wads, will help maintain an even grade throughout the valley and provide natural roughness to trap sediment and flood debris and provide diverse structure for wildlife habitat and plant germination. Other large wood and rock elements in the valley provide additional roughness. Two small wetland depressions were also constructed in the valley. The dam removal will function along with a series of beaver dam analogs built in the 1400' downstream reach the previous season ("process-based restoration"), that will help slow flood waters and improve floodplain access. The project was funded by the National Fish & Wildlife Foundations Northeast Streams & Rivers Fund, and Vermont Department of Environmental Conservation. Restoration design was by Fitzgerald Environmental Associates, and Abenaki educator Judy Dow helped develop the restoration planting plan.
Photo credits: Allaire Diamond, Vermont Land Trust