Cold Brook Dam, Wilmington (2018)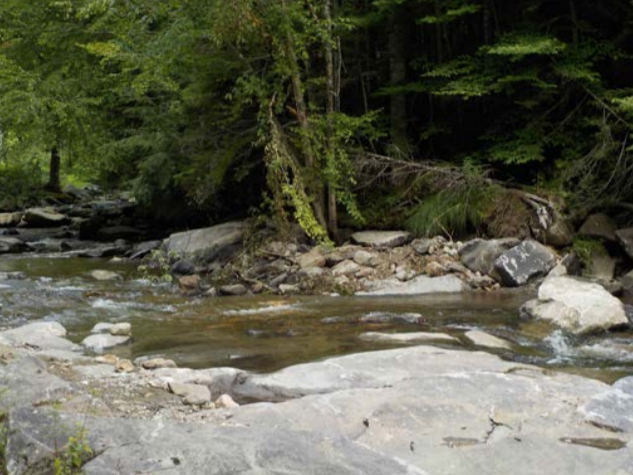 Cold Brook is a roughly 5-mile long tributary to the North Branch of the Deerfield River. The small hydro dam was no longer generating power, and the private landowner gave permission for this river restoration project in order to improve fish passage for native trout and other aquatic organisms. State data shows good to excellent fish and aquatic organism health in the brook, so removal would protect and enhance that habitat for even more river critters.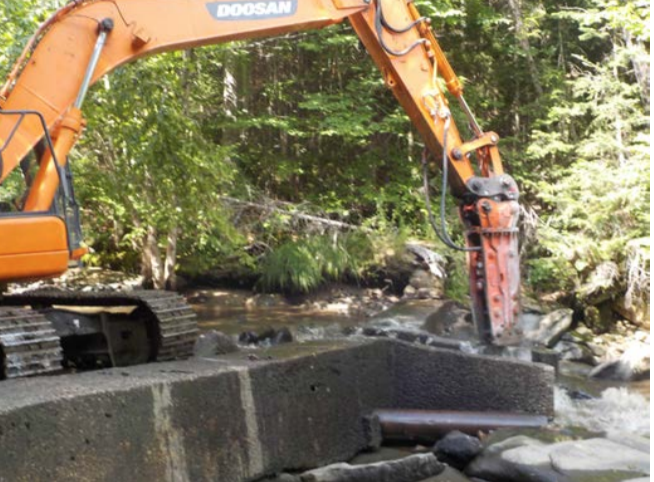 In addition to removing an obstacle to the movement of wildlife who live in this river, the 2018 dam removal re-established the natural stream flows, allowing sediment to move downstream. The river became colder without the small reservoir behind the dam, which is good news for spawning Brook trout in this tributary. The restoration project took less than 2 weeks to complete, with additional tree plantings to be done this fall. CRC and USFWS will continue to monitor the site.
Partners and Funders: The Connecticut River Conservancy (CRC) received grant funding for this project from the National Fish & Wildlife Foundation, the Conservation Alliance, and the Vermont State Wildlife Grant. The U.S. Fish and Wildlife Service/Connecticut River Coordinator's Office provided funding via the National Fish Passage Program and the Partners for Fish and Wildlife Program, as well as the staff who operated the excavators and other machinery necessary for this river restoration project. We hired Trout Unlimited and Stone Environmental for the engineering design plans. CRC and USFWS would like to thank the dam owner for seeing the benefits of removal and allowing us to proceed, as well as the neighbors, Town of Wilmington, State of Vermont, and U.S. Army Corps of Engineers for their support and participation in this successful river restoration project.