Tree Planting in Colchester is a Big Success!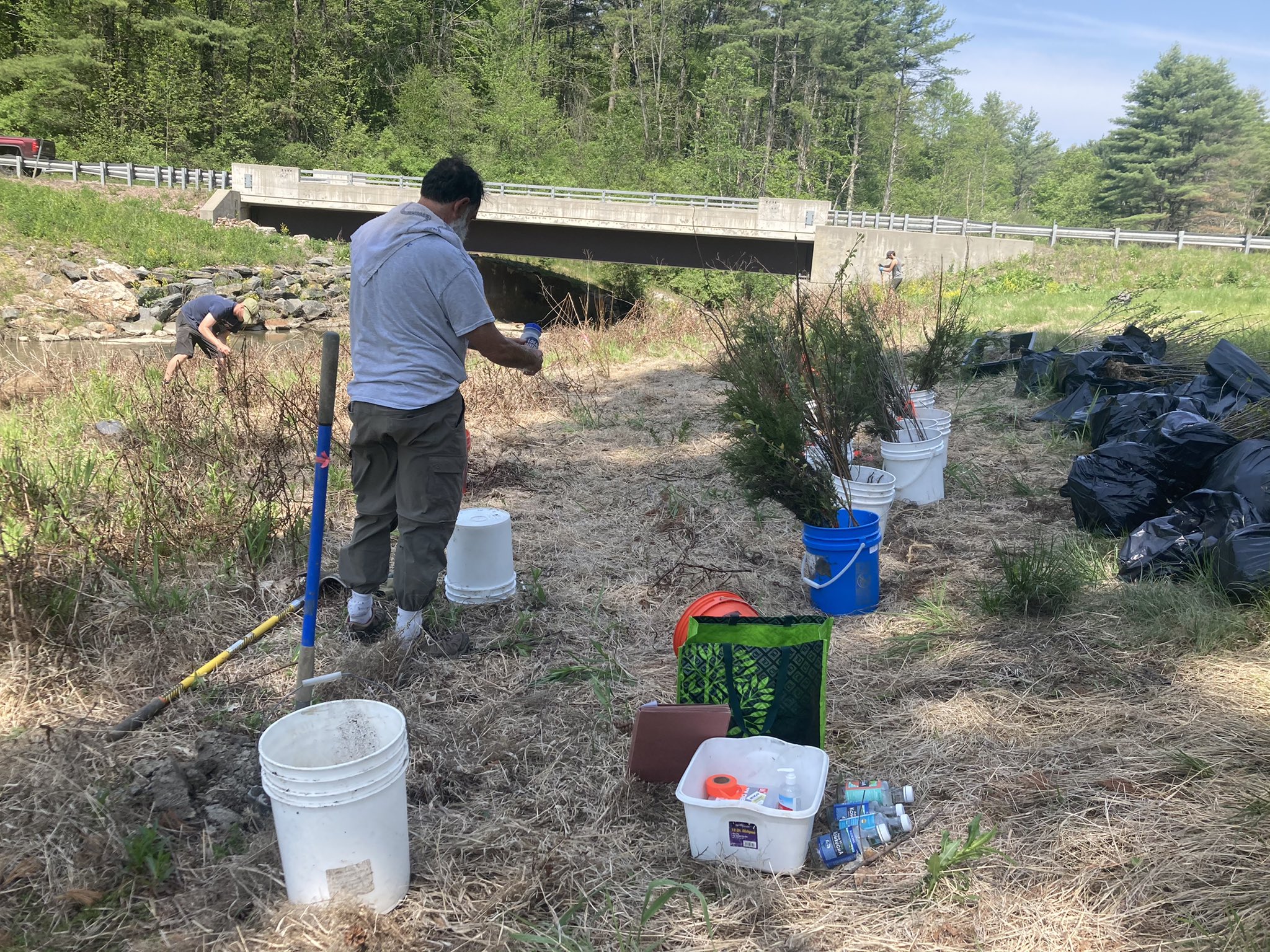 Along with Winooski NRCD and volunteers, Free VT Rivers organizations planted 1,000 trees along Indian Brook in Colchester on May 21 & 22, at the former site of the Mill Pond Dam, which was removed in 2019. Planting trees at dam removal sites helps restore the stream-side ecosystem.
Our activities garnered lots of media attention! Check out the video and links below for more information about the tree planting, and interviews with Karina Dailey, Ecological Restoration Coordinator at the Vermont Natural Resources Council and Kristen Balschunat, Conservation Specialist at Winooski NRCD.
Also featured on WPTZ: 1,000 new trees are planted in Colchester and WCAX: Volunteers plant trees along Indian Brook