Dunklee Pond cleanup underway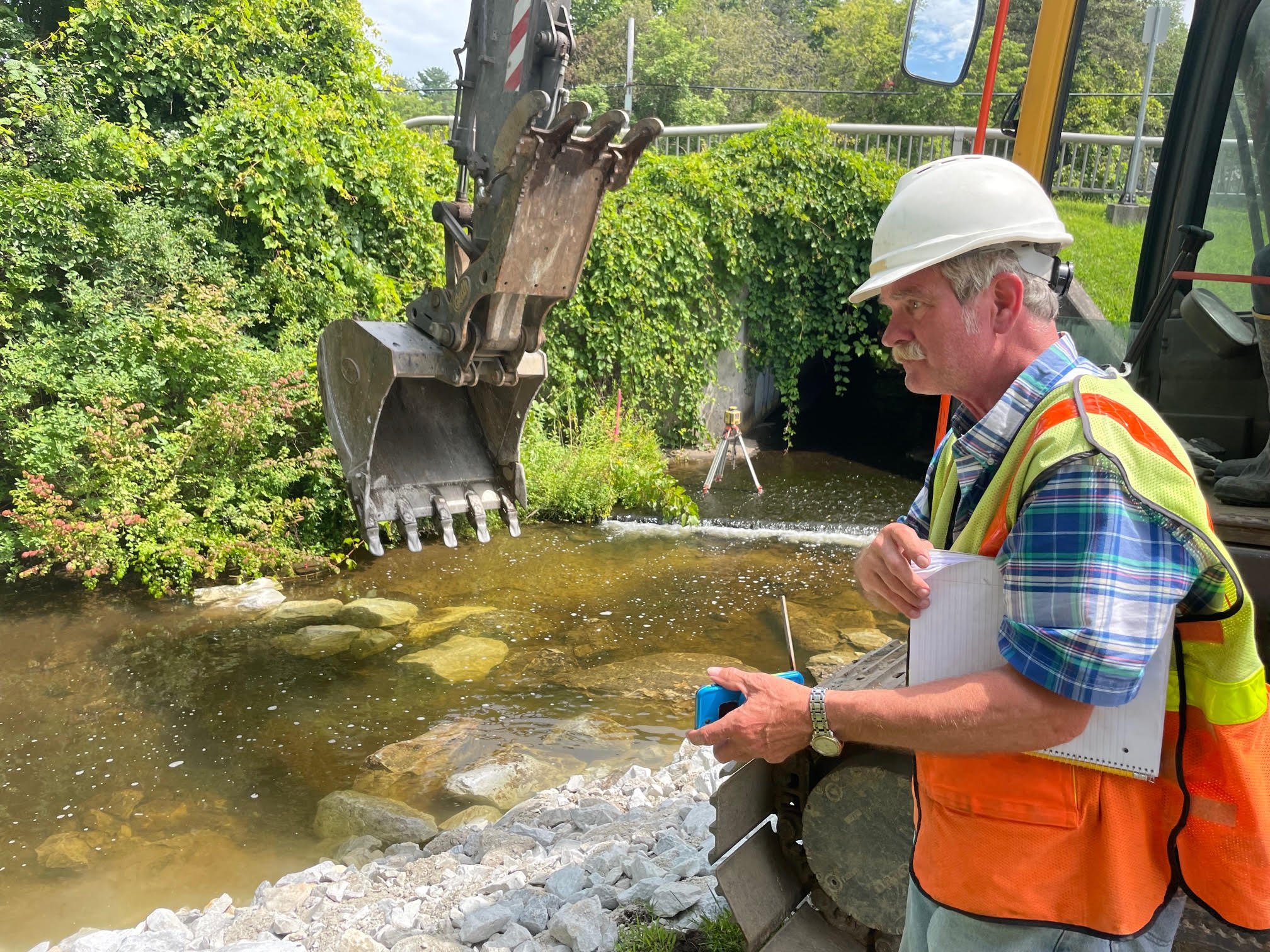 This article originally ran in the Rutland Herald on August 10, 2021
Almost 2 years after the city's emergency demolition of the Dunklee Pond Dam, the state is cleaning up what's left.
A team led by the Vermont Natural Resources Council is overseeing the removal of the dam's remains. The city had been talking with the state about removing the dam, which sits on Tenney Brook on private property across Main Street from Rotary Park, since 2016 because of the potential downstream effects if the aging dam were to fail.
A storm in mid-October 2019 caused the dam to overtop and shifted a retaining wall in its structure by 3½ inches, prompting the city to take emergency action the following month.
"That was a partial removal to stop the dam from containing as much water as it did," said Fire Chief William Lovett, who is the city's emergency manager. "Because it was in such bad shape, once the first rock was removed, the rest of it fell in."
This rendered the dam safe in terms of flooding, which Lovett said hasn't happened since, but the city's goal was to see the stream restored to its pre-dam conditions. This involves removing sediment, reshaping the channel and other measures.
"On the Rotary side, they created a fish ladder so the trout could come back in," Lovett said. "It's amazing — there's fish in there already."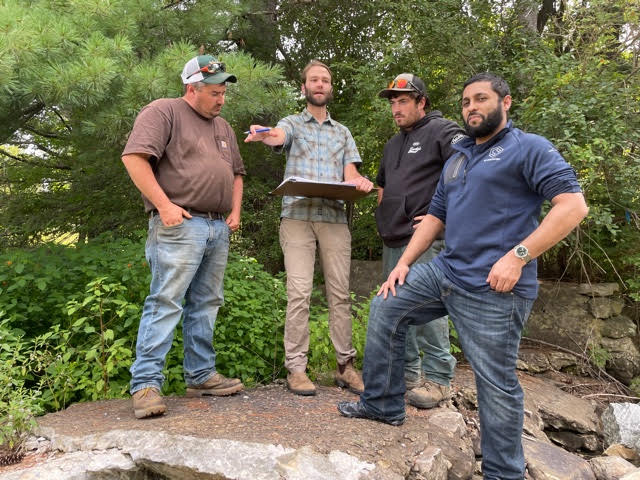 The effort has also involved plantings along the new riverbanks.
"If we were to have flooding, it's mush more resilient and also slows the water down," Lovett said. "It'll be a much more natural approach. Even after the initial dam removal, it was amazing how quick the land healed."
Previous reports put the dam's origin at some point in the 19th century, but information provided by the state dated it back to 1792. In the years that followed, it served a linseed oil mill, a pencil mill, a lumber mill, a tannery and an ice-harvesting business.
Damage done during Tropical Storm Irene was compounded by storms in 2014, according to city officials, and fears it might collapse during a 2017 storm triggered the evacuation of some downstream houses.
Materials provided by the VNRC said they will remove a 75-foot long and 10-foot high concrete impoundment and about 11,300-cubic yards of sediment, restoring 900 feet of channel and 1.9 acres of floodplain and wetlands. The agency is working with Vermont River Conservancy, U.S. Fish and Wildlife Service, the Lake Champlain Basin Program, and the VTDEC Ecosystem Restoration Program.
"There's handfuls of people that all had some stake in making this happen and it's incredible how they converged," Lovett said.
By Gordon Dritschilo Staff Writer | gordon.dritschilo @rutlandherald.com
Photo Credit: Karina Dailey, VNRC